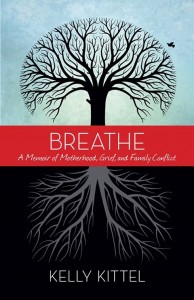 Publication Date: May 14, 2014
Awards for Breathe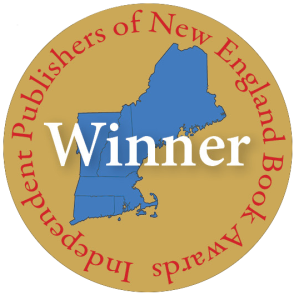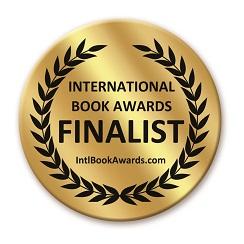 Breathe recently (September 2015) won IPNE Awards for both Best Book and Best Narrative Nonfiction book! Read about it here on Huffington Post!
In May 2015, Breathe was named Honorable Award-winning Finalist in the Readers Favorite International Book Awards!
Click here to read a most amazing review by Wendell at griefHaven. "This book is a page turner because it is a classic that will, hopefully, live on as it continues enlightening people for generations to come." Gobsmacked.
Click here to read a great review of Breathe on the online literary magazine, Mothers Always Write, honored to be chosen for their very first book review! "The most important role of the book . . . is that it memorializes two people that the world would not know otherwise, Noah and Jonah Kittel. If only for them, one should read Breathe."
Click here for my Newport Mercury interview "Waiting to Inhale" with Bre Power Eaton in which she manages to wrestle our two-hour coffee into 1300 words!
Click here to see Breathe on Aspire Magazine's Top 10 Inspirational Books for March!
Breathe was ranked Number One! on Amazon in March for books in the following categories:  Family, Motherhood, Women's Personal Growth, and Dysfunctional Families!
Order Breathe on Amazon or wherever good books are sold!
And please, when you're finished reading? Consider posting a short review on Amazon and/or Goodreads?
About Breathe:
Kelly Kittel never questioned her Mayflower Society mantra—"Family is the most important thing"—until the day when her fifteen-month-old son is run over by her sixteen-year-old niece. Nine months later, Kittel's doctor makes a terrible mistake during her subsequent pregnancy and she finds herself burying yet another baby. Caught up in the maelstrom of a malpractice lawsuit, Kittel and her husband battle not only the medical system, but their own relatives, in the courtroom. As their family tree begins to topple, the Kittels struggle to nourish the roots of their young family and find healing. Achingly raw and beautifully narrated, Breathe is a story of motherhood, grief, and family in the face of unspeakable tragedy and, ultimately, how she learns to breathe again.
View the Readers Guide for Breathe.
People always ask me why I write about loss and grief. And I tell them that I write about loss and grief because when I do, I'm also writing about love, and hope, and family, and all the big messy glorious things in our lives. Kelly Kittel understands that. In "Breathe", she bares her broken heart, and shows us all courage and hope and, mostly, love."
– Ann Hood, author, Comfort: A Journey Through Grief and The Knitting Circle
Many are the stories of a mother's love and loss. Kelly Kittel's is different: when her beloved niece killed Kittel's toddler in the unimaginable accident of a moment, horror spread through her extended family like the cracks in a mirror … bad luck, bad luck, bad luck. Her warrior's fight for the survival of that family is a witness to every one of us."
                   – Jacquelyn Mitchard, author, The Deep End of the Ocean
The only thing one has to do in the beginning of the journey through grief is to breathe and there are moments and even days when that seems optional. Breathe is a heroic story of one mother's struggle to find the courage to continue to breathe after the deaths of her precious sons, Noah and later, of Jonah. Kelly Kittel learned to open her heart again and again and serves as a beacon of hope for those newly arrived in the valley of grief. Read it and then BREATHE deeply of the love she did not lose…"
                    – Darcie D. Sims, Ph.D., author, Why Are the Casseroles Always Tuna?
Kelly Kittel's writing is beautiful and her story is both consuming and compelling. I couldn't wait to read more and get back to it when I put it down. As a woman without children, she made me understand what motherhood is like. This is not just a book about religion, grief, or family issues, but a plain universal good story of faith. The title BREATHE says it all, and Kittel's desire to continue to grow and raise her family will leave you breathless."
                    – Amy Guglielmo, author of the Touch the Art Series and founder of WhyNoKids.com
A powerful story of how a family comes to terms with the unbelievable loss of one child, then another, and how love and hope knit them together."
                    – Linda Joy Myers, Ph.D., President & Founder, National Association of Memoir Writers